Today Dave and I decided to go to Typhoon Lagoon waterpark since neither of us had ever been. Mom opted to use her annual pass to do some theme park hopping. I got some great shots of Typhoon Lagoon that will hopefully develop OK on the disposable waterproof camera. TSA wouldn't let me carry it through the metal detector on the way home so I'm hoping the X-ray machine didn't ruin the film.
By far our favorite ride!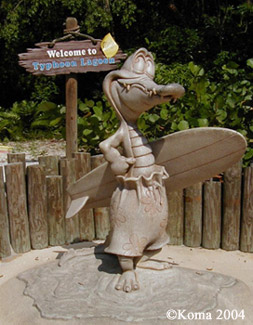 We fell in love with the wave pool which sends 10 foot waves your way every two minutes. Don't even try to stand up or keep your head above water! They actually give surfing lessons in the pool before the park opens.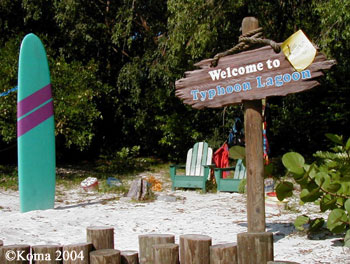 I opted to snorkel with the sharks in the reef, but Dave decided not to since the water was kept so cold (and it was freezing!). Discovery Cove is definitely a better experience, but this was still worth doing.